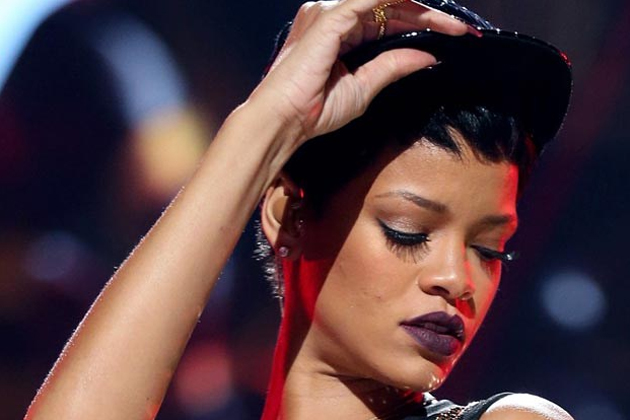 We've gotta say that after the abundance of sexed up, tawdry, bawdy, "suck my cockiness / lick my persuasion" lyrical sentiments that dominated last year's smash 'Talk That Talk,' it's a little bland, at least by RiRi's sexafied standards.
'Diamonds"s is sorta safe for Rihanna. Lyrically and melodically, it sounds more like something Kelly Clarkson would sing. Ri's not known for her uplifting proclamations; she's too busy telling you how she wants you to take her to bed. But here, she sings about being "diamonds in the sky." Ho-hum.
It's subdued and for Rihanna, a little boring. Maybe it was her intention to try and shock us by shifting gears and offering up a more musically vulnerable side of herself, which she is well within her rights to do.