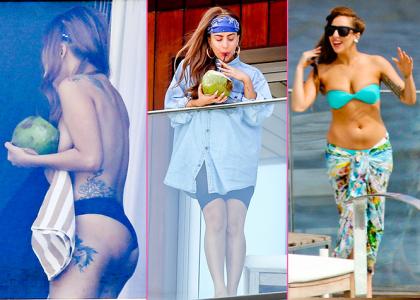 Lady Gaga was spotted this week in Rio de Janeiro, Brazil showing off her flat tummy and new curves. She even stood out on the balcony of her hotel to wave to admiring fans. After going public about her eating disorder back in September, she is now happily admitting that her new figure is thanks to the whopping 30 pounds that she gained over the summer.
"'I thought, well I don't really care if they think I'm fat, because, quite honestly, I did gain about 30 pounds…'"
Check out other photos of Lady Gaga showing off her bikini buns!