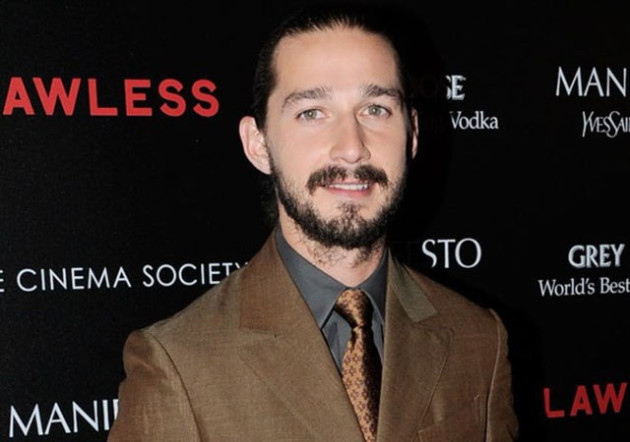 Surely he can afford to buy thousands of hats but Shia LaBeouf apparently he would prefer to just fight over what is his; The 'Transformers' actor was allegedly caught having a  brawl this weekend after a fellow pub goer stole his hat.
The Hollywood actor was reportedly enjoying a  night out in south London this weekend, and even took a few pictures with fans but things heated up a little at the New Cross Hobgoblin when someone thought it would be funny to steal Shia's hat –Obviously he didn't find it very comical.
The 26-year-old actor ended up in a fight with a fellow drinker who thought it would be funny to steal the baseball cap.
"No one could believe that a well-known Hollywood star had rocked up at a bar in dingy south London. Everyone was getting photos taken with him," an eyewitness told the local paper. "The row started when this guy took his hat. I think he was joking, but Shia didn't like it."
They added: "The guy just took it off him and wouldn't give it back. He tried to get it back and they ended up tussling.
"It shows that even Hollywood stars can't avoid trouble down this way."
It has been reported that Shia was in the area with his 'Nymphomaniac' co-star Mia Goth, whose family lives in the local area, according to the pub's landlord.
Eventually tempers were diffused without needing the police and the actor left in a taxi, rather than in the back of a police car.
Shia was involved in two bar scuffles last year, and has recently spoken about how he tries to learn from his errors.
LaBeouf was quoted saying, "I've never been able to learn from other people's mistakes – I'm not that smart – so I usually learn by trial by fire."
Check out other celebs that have been involved in bar or club fights!