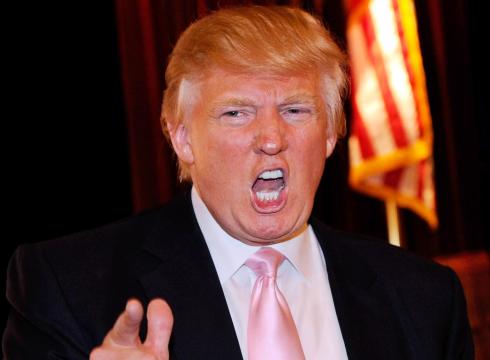 Donald Trump is not a happy man today. Once again he took his frustrations to Twitter.
Why is the Trumpster so angry?  President Obama's re-election!
How many more offers will Trump come up with?
Get over it Donald Trump! You will have to call him President Barack Obama for another four years!
Check out The Donalds tweets after the announcement for presidency!
House of Representatives shouldn't give anything to Obama unless he terminates Obamacare.

— Donald J. Trump (@realDonaldTrump) November 7, 2012
Hopefully the House of Representatives can hold our country together for four more years…stay strong and never give up!

— Donald J. Trump (@realDonaldTrump) November 7, 2012
The electoral college is a disaster for a democracy.

— Donald J. Trump (@realDonaldTrump) November 7, 2012
Our country is now in serious and unprecedentedtrouble…like never before.

— Donald J. Trump (@realDonaldTrump) November 7, 2012
This election is a total sham and a travesty. We are not a democracy!

— Donald J. Trump (@realDonaldTrump) November 7, 2012
This election is a total sham and a travesty. We are not a democracy!

— Donald J. Trump (@realDonaldTrump) November 7, 2012