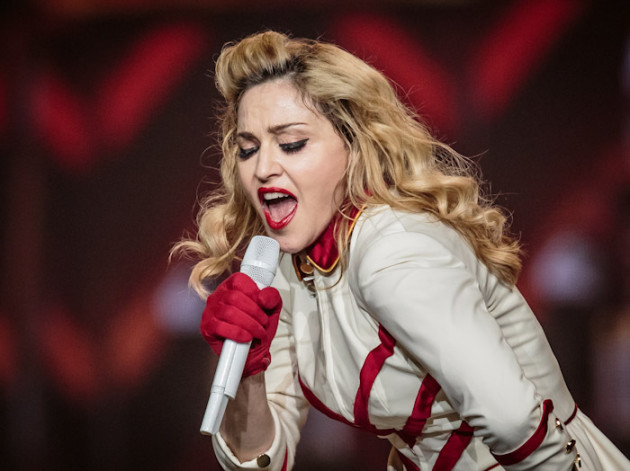 Obviously Madonna's fans in New Orleans are not supporters of President Barack Obama. During her stop in New Orleans, she asked the crowd, "Who's registered to vote?" and followed up with "I don't care who you vote for as long as you vote for Obama."  The fans weren't very happy and begin to boo her a she tried to clean it up with the following statement:
"Seriously, I don't care who you vote for. Do not take this privilege for granted. Go vote."
I guess New Orleans forgot that it was the Republican party in office when Hurricane Katrina hit their city.
This is the second time that Madonna has made headlines during her tour for making comments about the upcoming Presidential election. The last mention was in Washington D.C., where she stated:
"So, you all better vote for f–kin' Obama, OK? For better or for worse, all right, we have a black Muslim in the White House!"
Maybe Madonna should just leave politics out of her act or just stick to simply saying, "Get out and vote!"