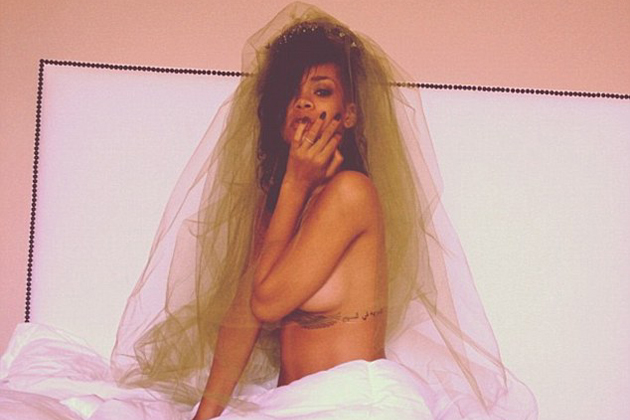 Rihanna has no shame in letting the girls hang out! Once again Rihanna has taken her top off for all to see.
The singer posted to Instagram the day after her Halloween bash a topless photo of herself with the caption, "The morning after! Hello November."
Rihanna hosted a Halloween party which included on-again, off-again boyfriend, Chris Brown,  who appeared dressed as an terrorist, which sparked much controversy on the internet as he seems to often do.
Check out other topless photos of Rihanna!