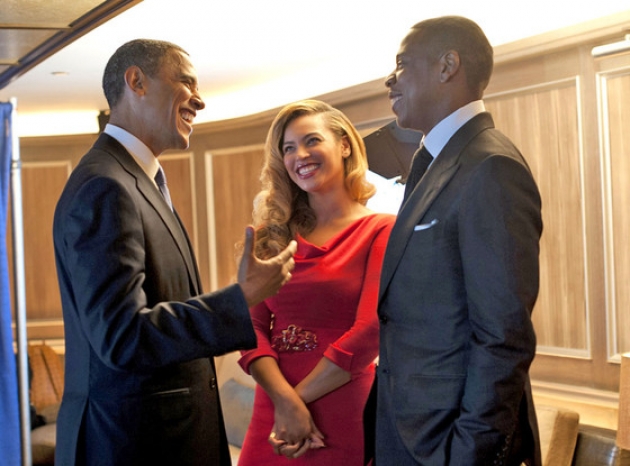 During a recent interview at Ohio's  Z1079 radio station, President Barack Obama opened up about his friendship with Jay-Z and  how Jay asks him for parenting advice.  His advice was short and to the point  -  "I made sure that Jay-Z was helping Beyonce out and not leaving it all with mom and the mother-in-law," before adding more about his friendship with the A-list couple.
President Obama was also quoted during the interview stating,  "I've gotten to know these guys over the first several years. They're good people. They're down to earth. "Beyonce could not be sweeter to Michelle and the girls. So they're good friends. They really are down-to-earth folks. We talk about the same things I talk about with all my friends."
Jay-Z  and Beyonce have been supporters of Obama since his first run for President and seem to have become even closer over the last four years. It's great to see the Hip-Hop President and U.S. President sharing the same morals and beliefs as husbands and fathers.