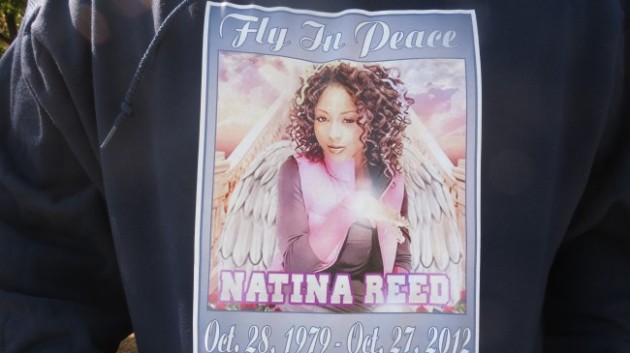 On October 27, one day shy of her 33rd birthday, Blaque band member, Natina Reed, was hit and killed on a busy street in Gwinnett County, north of Atlanta. While details surrounding the accident are still being investigated, the family laid Reed to rest on Saturday, November 3 at Abundant Life Church in Lithonia, GA.
Rollingout was on hand for the service and noticed a packed out crowd of the bereaved for the fallen singer. Attendees included the late songstress' baby's father Kurupt of 'Tha Dogg Pound' fame as well as her bandmates Shamari DeVoe and Brandi Williams. Both ladies looked noticeably distraught as they were surrounded by family members who struggled to support them as they walked in.
Check out photos of funeral guests during the ceremony.
Pictures and footage courtesy of Rollingout.