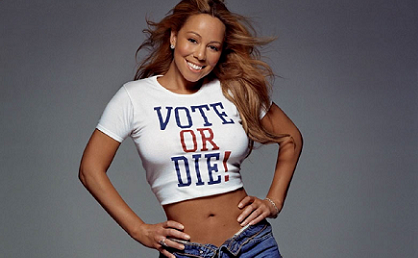 Mariah Carey is another celebrity showing their love and adoration for President Obama. Of course, Mariah uses her greatest asset- her voice. Mariah released a celebratory song, called "Bring It On Home."
"We're just everyday people trying to make it through the pain/intentionally hurting each other, playing silly games/but when it comes down to win or lose, don't give up the fight/ cause strength is what we need and love can save our lives," sings Mariah.
Check out Mariah's song for President Obama here!