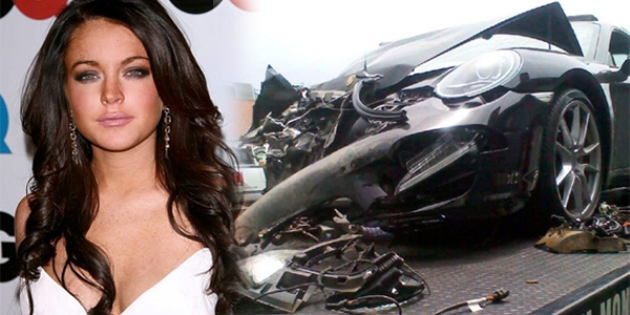 Obviously no one told 26 year old,  Lindsay Lohan,  that it's a crime to lie to the police.
Lohan will most likely be facing jail time in connection with lying to officers after her Porshe was involved in a crash with an 18-wheeler. After the accident, Lindsay was taken to the hospital where she was interviewed by the cops, and that's when she told them she wasn't behind the wheel of the Porsche when the accident occurred on a Pacific Coast Highway back in June 2012. Lindsay must have forgotten about all the witnesses that were around when she slammed into the rear of the big rig.  These are the same witnesses that told authorities about all the pills that were scattered in her car after the accident. Police searched Lohan and found a variety of pills in her person as well.
To her defense, Lohan's lawyer, Shawn Holley, appeared and  had documents on hand from the doctor showing that they were prescribed pills. However, Holley was not present at the hospital when she told the lie that's about to get her in a lot of trouble.