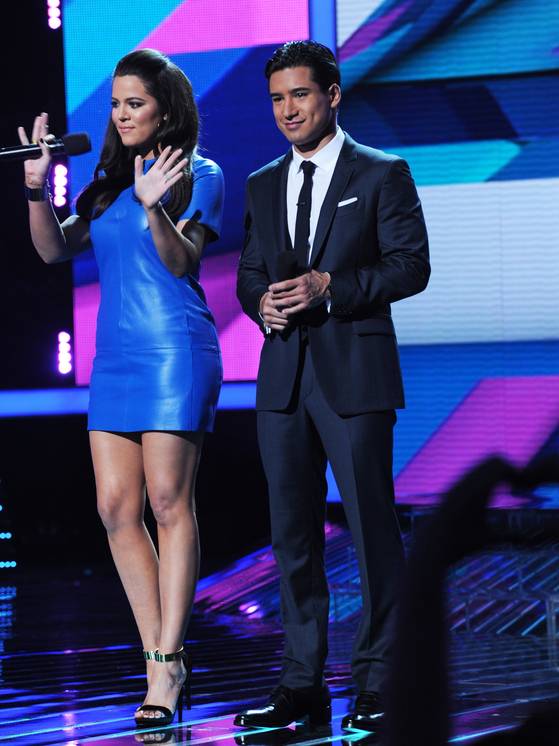 A slimmer Khloe Kardashian took the stage as co host on 'The X-Factor.' The youngest Kardashian daughter recently talked about her new role and how it helped her make the decision to make a lifestyle change.
"It's always going to be a lifelong thing for me. And I'm not where I want to be," she said. "When I used to do things like crash diets or things too fast, it never stuck because it wasn't a lifestyle change. So for this, I'm working out consistently like three to five days a week … It's been harder. But I'm just changing my diet slowly." Khloe, standing at 5'10 has battled with her weight and dieting privately and publicly for years. While her mom, Kris Jenner, has been her number one critic, her hubby, Lamar Odom, is her number one supporter and doesn't seem to care if she is a slim Khloe or a juicy Khloe.
"I have an amazing husband who loves my body," Kardashian said on "The Ellen DeGeneres Show." "[He] tells me all the time how beautiful I am."
However, Khloe has had some serious mental breakdowns over her weight when she was only wearing a size six.  This proves that our view of what is fat is definitely distorted.  Everyone should not and does need to be a size one to be healthy.
Check out some pictures of Khloe's weight changes over the years  and other celebrities who have yo-yo'd with their weight!