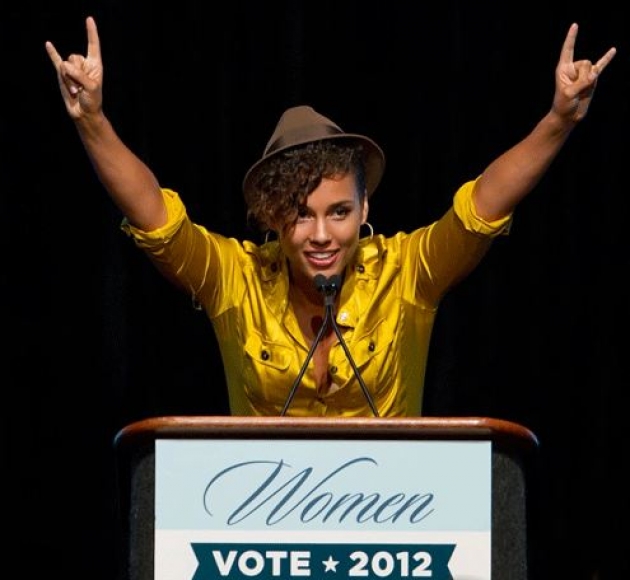 Alicia Keys has never been one thats shy with words especially when its something she strongly believes in. Her latest, discussion has surrounded Barack Obama and the importance of supporting  his re-election campaign. As a strong and confident African American women,  Obama's dedication to women's issues has really won the vote and heart of the Grammy winner. She  shared her thoughts on the president's history and what's best for the country's future.
I think that we as women have a really important obligation to utilize our voices to stand up for the man who will honor the things that we need as women in this country. We made so much progress over the years–obviously–and there's just no reason to go backwards," Keys told SOHH. "And I personally–obviously I'm an Obama supporter–feel that he really does understand women's issues.
"He's been raised by a super strong woman; he married a super strong woman; he raising two incredibly strong women; so he's personally connected to what is important with women's issues," she added. "I think that's such a big deal to us, we can't just let that go to anyone. We have to be really, really, really focused on making sure that every woman that we know is going out vote for someone that we know know is going to support and continue to encourage us to be and get everything that is our just due. Anything other than that is just not the right thing."
Check out other celebrities who have been vocal on supporting Obama for his re-election!